Custom Golf Carts
The '56 - 50's Truck Style Custom Golf Cart
Remember the classic trucks of the '50's? Well we do, that is why we've brought back The '56. It is the most authentic looking vintage style custom golf cart on the market today. With its signature grill, perfectly shaped fenders and real cherry wood bed floor. The '56 represents the '50's as they were..... Timeless!
$15500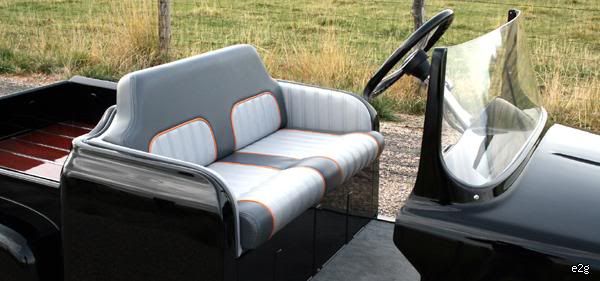 Built on new ClubCar chassis
48 Volt charging system
Heavy Duty fiberglass body
Speed of 20 MPH
Headlights, tail lights, turn signals, side mirrors, battery charge indicator, hour meter, electric horn.
Seats 2
12" Rims
We offer a variety of optional upgrades for your custom golf cart.
To see more photos of The '56 please visit the Photo Archive
Questions?
Call John Pennington at 801-319-6900